We love tinkering with new technology so when Facebook announced an official Bot platform for Messenger at their F8 developer conference in April, we couldn't help but start thinking of cool things we could make on the platform.
We've used bots before. We made one for Plan B in 2012 that replied to fans on twitter with exclusive snippets from his new album and we've got a whole slack bot suite we've been building recently too.
But, we've never made a bot for Facebook Messenger.
Until now.
And that is because we're proud to announce our latest project for DJ Mag's #1 DJ in the world for 2013 and 2014, Hardwell!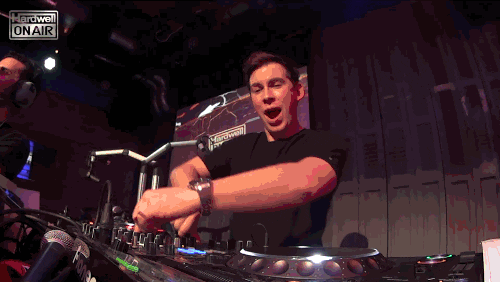 But before we reveal what we've made with the awesome guys at Sorted Management we thought we'd start with 3 key things to consider before making a bot because there's been some chat about whether a lot of bots are a load of bollocks.
1. Make sure your bot has a clear purpose and understand the limitations of what bots can and can't do. Don't try and make an idea work as a bot if it would work better through a different channel.
2. Make your bot easy as shit to use. Like, really easy. The best way to ensure this is by sticking to the generic and button templates available on Messenger, keyword triggers or automated alerts.
3. Avoid getting into free text conversations. It's a pain in the ass and much harder than it sounds. Even Microsoft failed at getting an AI powered bot to converse without occasionally saying something it shouldn't. It's far better to focus on controlled interactions.
In terms of inspiration there are lots of good examples. Digg, Techcrunch, CNN and Complex are all great examples of functional and easy to use bots. But we've also seen a few playful uses of bots too. Activision made a pretty sweet one for the launch of COD: Infinite Warfare that allowed fans to talk with Lt. Reyes, a character from the upcoming game, or take the "Chatroulette for Messenger" bot, Chatible, which connects random people on Messenger and amassed over 250,000 users in 3 weeks.
For our Hardwell bot we wanted to create something that experimented with the interactive options available on Messenger and allowed his fans to communicate with him in a number of playful and fan-focussed ways.
One of our core pieces of functionality is the Track of the Week voting mechanic. Fans will now receive a message each week with a new choice of three songs to pick from. They can listen to audio samples, share them and vote on their favourite all without leaving Messenger.
We also had some fun with Messenger's voice chat functionality by allowing fans to record and submit their shout-outs and requests, the best of which will be broadcast on the Hardwell on Air podcast to an audience of millions. It's like calling up your local radio station in the 1990s, but with bots.
If Hardwell's playing near you or there's any news about his shows, previews or releases you'll be the first to know. Users can submit fan art, receive exclusive giveaways and for those wanting to be kept up to date with the latest Hardwell apparel, don't worry, because the new Hardwell Messenger bot has you covered there too!
There's then a few added easter eggs, just for good measure.
Since launching it yesterday we've seen lots of love from his fans on social. Feel free to give it a play yourself here.
this is incredible , greetings from mexico @HARDWELL pic.twitter.com/6jtOJjOx6b

— Efrain Mendez♛ (@EfrainMdz_) July 13, 2016
Given Messenger's huge reach of over 900M people, and Hardwell himself with a Facebook community in excess of 8M, we're super excited to see how this goes down with his fans and we'll be adding more functionality over time as this living breathing bot incorporates many more creative ways to interact with one of dance music's biggest DJs.
Stay tuned for updates on what we learn and let us know what you think of the bot!